Hello, and Welcome! I know choosing an agent to entrust with one of your most valuable possessions can be a daunting process. Buying or selling your home can be one of the most stressful things for individuals and families to go through. After having spent the last 20 years of my life working in customer service, I know exactly what it takes to make you my Number One Priority. Backed by an incredible brokerage and amazing team, it will be our honor to make this process as smooth and simple as possible. Click below to learn a little bit more about who I am, and let's grab a coffee sometime to connect!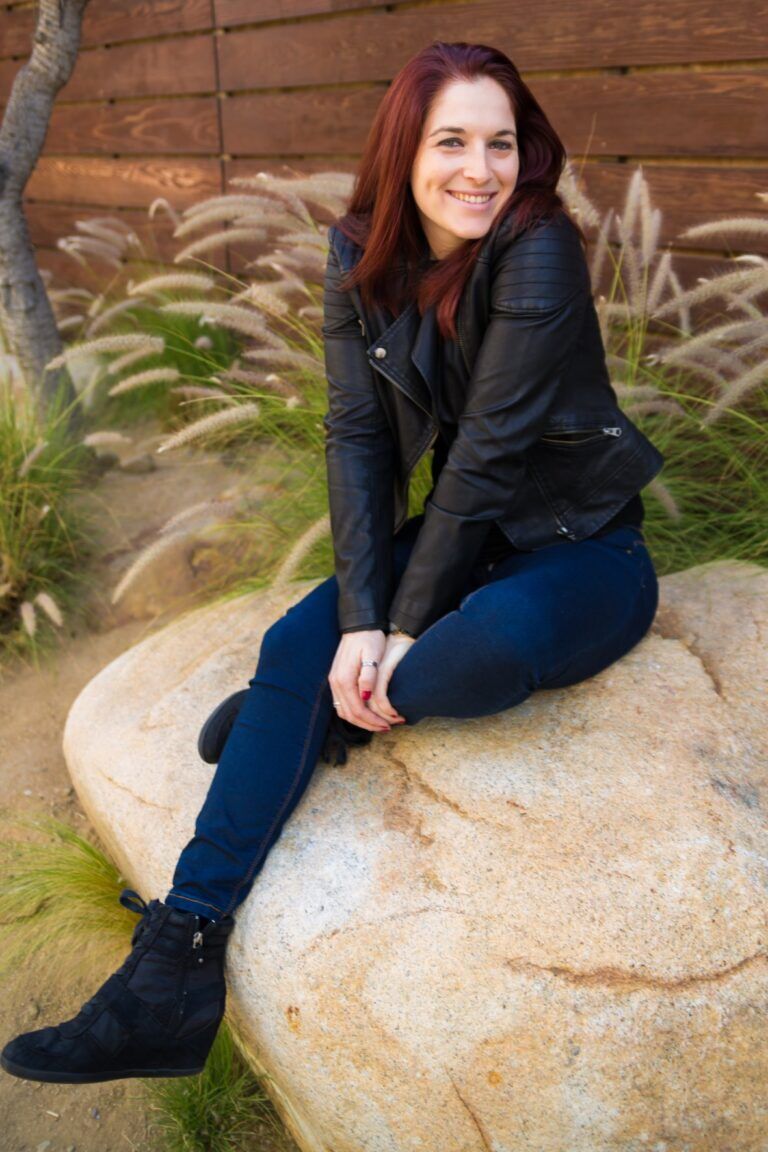 As a Realtor, I am here to assist you with whatever you need. Are you a first-time buyer who is completely lost at where to even begin? No Problem! Let's sit down and talk through the process step by step. Are you a seasoned buyer looking for a new home or investment property? Great! I have lived in Southern California for over a decade, and I am happy to start sending you neighborhood recommendations today. Are you hoping to sell your home for the best price possible? Easy! My marketing team is one of the best and every single property I listed last year, sold for above asking price in under just a few short weeks. Whatever you are looking for, I would love the opportunity to take you out for coffee and get to know each other better!
We used Samantha's services when we bought our house and we couldn't be happier! She was very thoughtful, responsive, and kind throughout the whole process and made us feel very valued and respected. We looked at a lot of houses - easily over 20 - and she did all of the scheduling and coordination to make that happen. We were very stressed about buying a home, but Sam answered our questions honestly and encouraged us to only make informed decisions. We trust her and we love our new home.
Samantha was recommended to me by my best friend, and I couldn't have been more pleased with the service!! She listened to all of my requirements for a house and took the time to walk my through my options. This was my first home purchase, and I felt like Samantha helped me understand every step of the process with no judgement. She was easy to get a hold of, even when I had trivial questions at odd hours. Finally, when refinancing a year later, I was unhappy with the broker I had chosen to go through. Samantha set me up with her mortgage expert who was not only pleasant, but saved me more money than I had expected. I would recommend Samatha to anyone looking to buy or sell in the Orange County area.
Incredibly helpful and knowledgeable. Samantha did an amazing job figuring out exactly what we needed and what was most important to us, and finding a great match. What we were struggling to find on our own over several months, Samantha managed to do in weeks. I'll recommend her to anyone who will listen!
It was my first time moving to the OC area and Samantha was amazing. She helped me find a place to rent almost immediately and was so easy to work with and quick to respond to all of my questions. She even gave me advice about the different areas of OC and what places would best for the vibe I'm looking for. Highly recommend her for anyone!
I'd definitely have waisted a ton of time with anyone else, Samantha made the process clear and made me feel completely at ease about decision making and vocalizing my thoughts. She is organized, helpful, and makes the complicated parts as easy as possible. This is an extremely stressful process and I couldn't imagine trying to tackle it with anyone else.
We worked with Sam on both selling and buying. Particularly with the properties that we were selling, she went well above and beyond in dealing with some challenging situations that included working with existing tenants and cleaning out properties prior to sale. When buying, she was very patient with us when we kept changing our minds about things. We could not have asked for a better partner
I was looking to go in half with my brother on my first home a few years back and Samantha was amazing. She was a one stop shop for all the expertise we needed from financing to inspections, contracting, and zoning laws for adding a guest home to the property. She does her homework and will go to bat for you, you couldnt ask for a better agent especially if youre new to the whole home buying process!
Samantha is a hardworking, compassionate, and responsive individual. I am ever so lucky to have been able to meet her, work with her and have her guide me on my journey. Grade A+ human being, highly recommended.
I highly recommend Samantha Buckwalter from Coldwell Bankers. Not only did she sell all four properties quickly, but she also provided the best customer service of any realtor I have ever used. She was almost always available when I called her, and when she was not, she did not keep me waiting long. Samantha guided me through the entire process and gave great advice when needed. She truly went above and beyond. Thank you Samantha, you have made a client for life.
Samantha was a great agent. She found a great multitude of houses on the market for rent and mapped out an intricate schedule for viewing up to 10 houses a day. She helped my brother and I negotiate to rent an awesome house in Irvine! I highly recommend renting with Samantha as she has a lot of knowledge on how renters think and how to find the home you're looking for!
Sam was a fantastic partner during the search for our first home. She was organized, on-time, and proactive, always going the extra mile to fit in additional viewings, follow up with other agents, and identify homes that complemented our own searches. In addition to being responsive, she brings a wealth of knowledge about market practice and pricing that helped us make realistic offers and decisions all along the way. 10/10 recommend her if you're ever trying to buy or sell your home! She will be a patient and committed agent as long as your journey takes you.